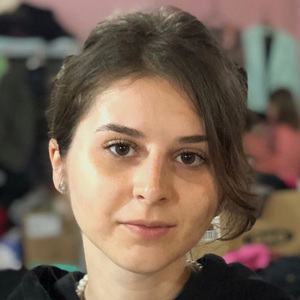 Anya Chernikova
Special guest
Anna Chernikova
Lantern Rescue Operations Coordinator - Ukraine
As a National of Ukraine, I have grown to stand with my country through many trials. Initially displaced in 2014, I was prepared in a unique way to help those at risk inside of Ukraine as the war has developed. Through this position I have directed operations to serve hundreds of impacted individuals. This has included supporting them with needed items and information to protect them from becoming victims of human trafficking and exploitation. As an Operations Coordinator for Lantern Rescue, it has been a mission to minister to those I am serving. My responsibilities have involved media responses, leadership in groups, registering and accounting support, and communication with foreign partners. I am passionate about protecting those through faith, hope, and the proper support needed to stand together in Ukraine.
Anya Chernikova has been a guest on 1 episode.
November 10th, 2022 | Season 2 | 43 mins 26 secs

america, belief, bible, christ, christianity, churches, communication, education, faith, family, future, god, help, history, hope, lifestyles, missions, politics, students, truth, ukraine, vision, war

Interview with Anya Chernikova in Ukraine. During the war Anya and her family decided to remain in Ukraine. She was displaced from her birth, home city had to leave all of her belongings behind because of the war. Her family relocated to western Ukraine and made the decision to stay, to be brave and be a shining light to Ukraine. Now Anya is working with Lantern Rescue, and also Morning Star which is her home church as they help the IDPS in Ukraine (individually displaced people). Anya is helping to provide shelter, food, clothing, medical needs, and most importantly spiritual needs. What an example this young lady is setting as other young people should watch and respond in the ways that she is helping during this war.