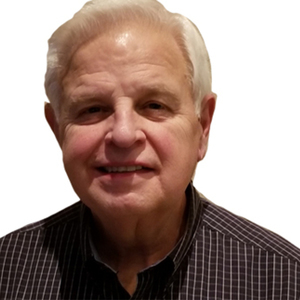 Allen Brown
Co-Host of Three Men for Thee
Born: N. Wilkesboro, NC
Accepted Jesus at the age of ten
Married (Linda) with 2 Daughters and seven grandchildren; married for 52 years
Residence of Winston-Salem, NC since I was one year old
Graduated from North Forsyth High school in 1965
Graduated from NC State University in 1969 with a BS in Civil Engineering
Graduate work at George Washington University
After graduation I worked for Bechtel Corporation (Gaithersburg, Md.) designing nuclear reactor structures
Moved to Charlotte to work for Duke Power designing nuclear reactor structures
Worked for a few other firms in Charlotte
Moved to Winston-Salem to work for RJR Tobacco Company managing projects; later managing a group of project managers; and retired from there over all the maintenance and utilities of all their downtown facilities
Worked for over 8 years at WSSU managing all their facilities: managing the project managers; and then consulting in their major projects.
Been a member of Calvary Baptist Church since 1981- In choir, teaching, church building programs, deacon, and deacon chairman, and other committees.
Allen Brown has hosted 98 Episodes.