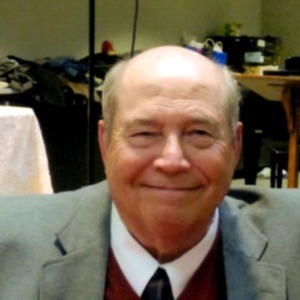 Jack C. Bales
Co-Host of Three Men for Thee
I came to Christ at the age of 11. At 16, I felt called to go into some kind of Christian Ministry. As a result of this, I was given the opportunity to preach at various churches & youth meetings around the state of Florida where I was living at the time. After graduating High School, I worked for a few years at various jobs to earn money to go to college. I chose Free Will Baptist Bible College (now Welch College) to do my undergraduate studies while also taking classes at Belmont University and Fort Wayne Bible College. I graduated in 1978 with a B.S. degree while having majored in Bible & Elementary Education. For the next 37 years, I would work in the Insurance Industry in various roles in the Underwriting, Marketing, Sales & Claim departments all the while being involved with the ministry of teaching & sometimes filling in for vacationing pastors.
In the middle 2000's, after a series of revival meetings, I felt led to begin graduate studies at Trinity Theological Seminary concentrating on Christian Apologetics. I finished my studies in June of 2011.
From 1975 until now, I began building a theological library which now consists of almost 1000 volumes. I completed a book entitled "Thy Kingdom Come" in 2002 which remains unpublished. I am currently rewriting some chapters and hope to publish it sometime in 2019.
My hobbies are fishing, camping, target shooting, flying model airplanes & performing Magic (Illusion) shows. I have been married to America Bales for 45 years. We have one daughter and one grandson.
Jack C. Bales has hosted 100 Episodes.