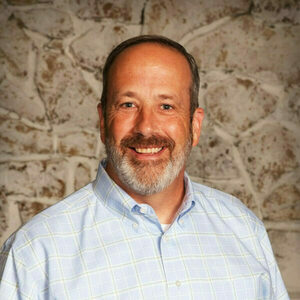 Pastor Will Toburen
Special guest
In the fall of 2019, Calvary Baptist Church commissioned a Pastor Search Team to lead the search for its next Senior Pastor. For 10 months this team worked diligently and prayerfully to identify candidates that met biblical qualifications for the position and characteristics that were unique for the church.
On June 21, 2020, Calvary Baptist Church members overwhelmingly and enthusiastically affirmed the call of Will Toburen to be its next Senior Pastor. Will has served as the Executive Pastor for Discipleship Ministry at The Summit Church in Durham, NC for the last seven years.
Will was born in Ogden, Utah in 1971 to Rick and Donna Toburen. His father was stationed at Hill Air Force Base, and it was there that both Rick and Donna were led to Christ by Bill Fulton, an Air Force chaplain. Upon completing their military service, the Toburens moved back to North Carolina, eventually landing in Winston-Salem, where they became faithful members of Calvary Baptist Church.
From an early age Will was engaged in the ministries of Calvary. At the age of nine, Will surrendered his life to Christ and was baptized shortly thereafter. Through his middle school and high school years, Will remained active in the life of the church, while also pursuing his love for competitive swimming.
After graduating from North Forsyth High School in 1989, Will went on to attend North Carolina State University as a scholarship athlete in swimming, and earned an undergraduate degree in Business Administration. During his freshman year Will met his future wife Julie, also a varsity swimmer.
While at NC State Will began to sense God leading him to consider full time ministry following graduation. After graduating, Will applied to serve as a Student Ministry intern at Calvary. Upon completing his internship, and with the affirmation of church leaders, Will began his studies at Southeastern Baptist Theological Seminary, where he eventually graduated with a Master of Arts in Religious Education in 1997.
Will and Julie were married in 1994 and moved to Charlotte, NC. While attending seminary, Will joined the staff of Hickory Grove Baptist Church where he worked with both the high school and college ministries for a little over two years. In January 1997, Will and Julie moved back to Winston-Salem, where Will rejoined the Student Ministry staff at Calvary working primarily with middle school students and their families.
In 2003, Will transitioned roles and began providing teaching and organizational leadership to the newly established contemporary services. Additionally, Will started working with Calvary's college, young professionals, and internship ministries. As Calvary continued to grow through this season, church leadership began exploring the possibility of opening an additional campus in Davie County. Will served as part of a team that helped launch Calvary West in the spring of 2009. From 2009 to 2013, Will served as the teaching pastor at Calvary West while also providing leadership to the Calvary West staff team.
In April 2013, Will and Julie made the decision to respond to a call to serve as the Executive Pastor for Discipleship Ministries at The Summit Church in Durham, NC. While the decision to transition to a new church after 16 years at Calvary was difficult, it proved to be a fruitful and gratifying season of ministry. In addition to his focus on discipleship, Will served as a part of the Summit's preaching team.
"Calvary Baptist Church has a long-standing history in the Triad that spans over 100 years, and we are humbled and honored by this opportunity to be a part of Calvary's future. While we have absolutely loved our time at The Summit Church, Julie, and I, along with our family, are excited to build on Calvary's rich heritage as we serve the congregation and share the hope of Jesus Christ both in our communities and around the world."
Will and Julie have four children: Abby (senior – The University of South Carolina), Jackson (freshman – North Carolina State University), Blake (9th grade), and Alex (6th grade). Will officially begins his role as the Senior Pastor of Calvary Baptist Church on July 12, 2020.
Pastor Will Toburen has been a guest on 1 episode.
April 1st, 2022 | Season 2 | 37 mins 12 secs

america, belief, bible, christianity, churches, communication, confrontation, education, faith, family, future, god, help, history, hope, lifestyles and missions, missions, pastors, politics, revelations, seminary, students, truth, vision

A two-part interview with Pastor Will Toburen at Calvary Church Winston-Salem NC. Discussions about Christianity, the church, serving, and leading.
A War is now going on In Ukraine. Help support the Ukrainian refugees use these links to donate for food, clothing, medical needs, housing, and transportation:
https://upfmissions.ogr/ and https:/paypal.me/igorgranatyuk
100% of your donation will go to help others in need.