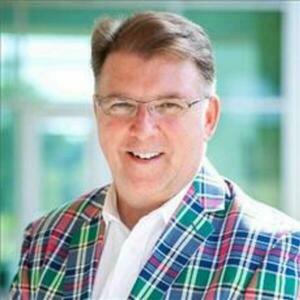 Stephen Jumper
Special guest
While Stephen Jumper finds his family roots in North & South Carolina, he
grew up in Memphis, Tennessee where he graduated high school and attended the University of Mississippi (Ole Miss) graduating with a Bachelor of Business Administration degree in Marketing 1985.
Stephen began a technology career in Detroit and Indianapolis with Electronic Data Systems. He continued that career with BellSouth back in Memphis until 1998 when he moved to Winston-Salem, NC to help start a new competitive telephony company as a result of deregulation in the phone business.
Stephen made a strategic decision in 2002 to change careers and became a Financial Services professional with BB&T and UBS Financial Services until joining MetLife in 2008. With MetLife, his focus was on retirement planning for individuals and families as well as small business owners. In 2017, MetLife merged their marketing force with MassMutual.
During his years in financial services, Stephen became interested in mission work and had the opportunity to visit Cheboksary, Russia in 2011 and 2012 where he worked with local business owners teaching marketing and human resources and sharing his Christian faith.
In 2013, he was introduced to a non-profit called International Commission and participated in evangelism work in the Philippines, Thailand, Malaysia and Cambodia. Most recently in 2021, International Commission made a strategic decision to focus on North America and Stephen participated in one of the first U.S. based projects in Western Missouri.
2022 has been a transition year for him. In March 2022, he accepted the position of Area Coordinator VP for North America for International Commission and will work to organize short-term mission trips in the U.S., Canada and all North America.
Stephen Jumper has been a guest on 1 episode.
August 11th, 2022 | Season 2 | 38 mins 5 secs

america, belief, bible, books, christianity, churches, communication, education, faith, family, future, god, help, history, hope, language, missions, pastors, truth, vision

Stephen Jumper the V.P of the International Commission shares with Americans opportunities to help spread the word of God and Christs salvation for us to our great nation.