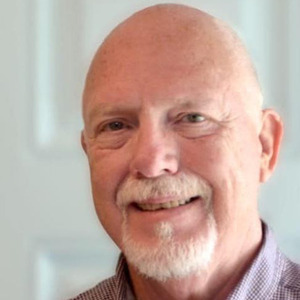 Pastor Rick Reynolds
Special guest
With 18 of 32 years as a pastor invested in traveling to Romania to evangelize, disciple, and spiritually equip the Gypsy people, Rick and Patty have answered the call in their hearts to leave the US pastorate and return to Romania as full-time missionaries to the precious people they have already come to know, serve, and love.
The thrust of their ministry is to make disciple-makers and model the power of the Gospel to change every aspect of one's life as they grow in the grace and knowledge of the Lord Jesus Christ.
Last fall the Lord directed in developing a foundation in Romania to bring together many ministry opportunities. At the moment the team consists of 3 families.

The foundation is Team Ad Gloriam Dei Romania. The foundation is currently involved in the following ministries.
A safe House for women: Young girls aging out of orphanages keeping them safe from trafficking.
Crisis pregnancy center.
A Bible training center developing disciple makers.
A youth camp Due to current events, we have set aside the camp ministry and are focused on Ukraine refugees. Providing housing and humanitarian relief. We are also involved with ministry to Ukraine orphans.
To support the mission:
Call on what's app (330) 974-4908
Facebook: (5) Team - Ad Gloriam Dei Romania | Facebook
To donate: www.missiongo.org/reynolds
Pastor Rick Reynolds has been a guest on 2 episodes.
April 16th, 2022 | Season 2 | 23 mins 52 secs

children, church, faith, god, help, missions, refugee, rick reynolds, romania, ukraine, war in ukraine

With 18 of 32 years as a pastor invested in traveling to Romania to evangelize, disciple, and spiritually equip the Gypsy people, Rick and Patty have answered the call in their hearts to leave the US pastorate and return to Romania as full-time missionaries to the precious people they have already come to know, serve, and love.
The thrust of their ministry is to make disciple-makers and model the power of the Gospel to change every aspect of one's life as they grow in the grace and knowledge of the Lord Jesus Christ.
Last fall the Lord directed in developing a foundation in Romania to bring together many ministry opportunities. At the moment the team consists of 3 families.

The foundation is Team Ad Gloriam Dei Romania. The foundation is currently involved in the following ministries.

A safe House for women: Young girls aging out of orphanages keeping them safe from trafficking.
Crisis pregnancy center.
A Bible training center developing disciple makers.
A youth camp Due to current events, we have set aside the camp ministry and are focused on Ukraine refugees. Providing housing and humanitarian relief. We are also involved with ministry to Ukraine orphans.

To support the mission:
Call on what's app (330) 974-4908
Facebook: (5) Team - Ad Gloriam Dei Romania | Facebook
To donate: www.missiongo.org/reynolds

April 16th, 2022 | Season 2 | 37 mins 28 secs

children, church, faith, god, help, missions, refugee, rick reynolds, romania, ukraine, war in ukraine

With 18 of 32 years as a pastor invested in traveling to Romania to evangelize, disciple, and spiritually equip the Gypsy people, Rick and Patty have answered the call in their hearts to leave the US pastorate and return to Romania as full-time missionaries to the precious people they have already come to know, serve, and love.
The thrust of their ministry is to make disciple-makers and model the power of the Gospel to change every aspect of one's life as they grow in the grace and knowledge of the Lord Jesus Christ.
Last fall the Lord directed in developing a foundation in Romania to bring together many ministry opportunities. At the moment the team consists of 3 families.

The foundation is Team Ad Gloriam Dei Romania. The foundation is currently involved in the following ministries.

A safe House for women: Young girls aging out of orphanages keeping them safe from trafficking.
Crisis pregnancy center.
A Bible training center developing disciple makers.
A youth camp Due to current events, we have set aside the camp ministry and are focused on Ukraine refugees. Providing housing and humanitarian relief. We are also involved with ministry to Ukraine orphans.

To support the mission:
Call on what's app (330) 974-4908
Facebook: (5) Team - Ad Gloriam Dei Romania | Facebook
To donate: www.missiongo.org/reynolds