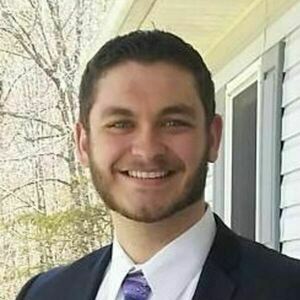 Jordan Stein
Special guest
Jordan Stein is the Southeast Regional Director for State and Local Affairs (Senior Staff) and national spokesperson for Gun Owners of America (GOA), where he represents gun owners in Alabama, Arkansas, Georgia, Kentucky, Louisiana, Mississippi, North Carolina, South Carolina, Tennessee, Virginia and West Virginia. Previously, he served as GOA's Director of Communications and Public Relations Coordinator.

Before joining GOA, Stein graduated from Liberty University with a Bachelor of Science degree in Government: Politics and Policy with the Dean's Leadership Award. During his time at Liberty, Stein founded Students at Liberty for Gun Rights (SL4GR), a club which had over 1,200 members and supporters by the time he graduated. SL4GR was also instrumental in encouraging Liberty's administration to allow guns in dorms and in building one of the largest gun ranges on the east coast.
Stein has appeared on Fox and Friends, Liz Wheeler's "Tipping Point" on One American News Network, and has been quoted in the Associated Press, The Washington Post, The Washington
Times, The Washington Examiner, and TheBlaze in addition to numerous other appearances in news sources and podcasts. Stein has been a guest columnist for "Down Range with AWR Hawkins" and has been published in American Military News, Ammoland News, The Upland Gazette and other commentary outlets.
Stein and his wife, Megan, reside in central North Carolina.
Jordan Stein has been a guest on 1 episode.
October 2nd, 2022 | Season 2 | 20 mins 52 secs

christianity, constitution, guns, laws, protection, regulations, safety

Interview with Jordan Stein SE regional director of gun owners of America. Truth about gun rights, constitutional rights of gun owners in America, regulations, training, and additional information everyone needs to know to protect themselves in these times. Also, a reminder to all listeners that we do have the right to bear arms as given to us in the constitution. As we talk with Jordan Stein learned the correct way to be a gun owner in America