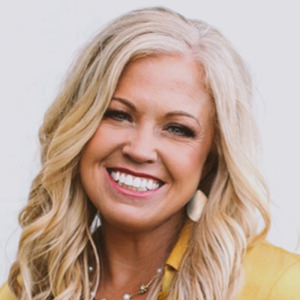 Elizabeth Johnston aka the Activist Mommy
Special guest
The Activist Mommy team reaches anywhere from 4 to 10 million individuals per week! Elizabeth has become one of the leading cultural activists on issues important to families and people of faith. We count it a tremendous privilege to defend children and families against the insidious assault of the radical Marxists on the Left.
Over the last few years, we have been at the forefront of the fight against the toxic cultural Marxism and radical progressivism that seek to kill unborn children, sexualize vulnerable children, and silence Christians.
•We are advocating for parents of children who are being subject to pornographic sex ed programs in their schools by leading Sex Ed Sit Out campaigns.
•We are on the front lines of the fight for life, rescuing babies from the barbaric procedure of abortion, and organizing solemn assemblies around the nation to repent of the bloodshed.
•We are exposing the gross indecency and normalization of pedophilia that is rampant in our popular culture as well as the predatory playground that many social media platforms have become, allowing your children to be more easily targeted than ever by human traffickers and abusers.
Too many Christians are happy to sit comfortably in their pews, hiding away from the realities of a world in which God has been kicked out of the public square.
We are on the frontlines of protecting children and families. Thank you for partnering with us.
Elizabeth Johnston aka the Activist Mommy has been a guest on 1 episode.
June 15th, 2020 | 41 mins 38 secs

america, belief, bible, books, children, christianity, churches, communication, confrontation, education, faith, family, future, god, help, history, hope, lifestyles, mothers, pastors, politics, revelations, students, truth, vision

Elizabeth is a bestselling author, speaker, and activist who educates and inspires the public on the burning social and moral issues of the day that are important to families and patriots. She and her husband Patrick, who is a medical doctor, author, and movie producer, have been pro-life ministry leaders for many years and home educate their 10 beautiful children. Elizabeth daily triggers the left by confronting the lies of abortion, feminism, Islam, and the homosexual agenda with wit and snark like only she can, and she regularly posts viral commentary videos which have netted over 70 million views. Elizabeth has been featured on many major media outlets, such as Fox & Friends, The New York Times, The Blaze, and Christian Broadcasting Network, and has become a thought leader on topics of importance to families.