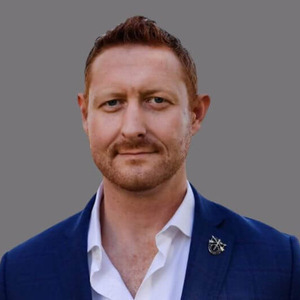 Daniel Elkins
Special guest
Successful founder and strategic-visionary leader with extensive experience in legislation, government relations, foreign policy, fundraising, strategic communications, and project management. Professional reputation for delivering superior performance and effectiveness in achieving strategic objectives while fostering multi-disciplinary teamwork with a focus on mission success in urgent, high-stress environments. Skilled in evaluating policies and procedures and making recommendations that lead to improvement, to ensure the creation of effective legislative change. Demonstrated expertise building strong relationships with key decision-makers while providing thoughtful, highly valued legal research and insight. Proven track record of advocating for the legislative interests of diverse populations while assisting in the development of legislative strategies.
Areas of Expertise
Operations Management, Project Management, Non-Profit Management, Government Relations, Legislative Planning, Policy Implementation, Research & Analysis, Regulatory Compliance, Change Management, Organizational Development, Process Improvement, Strategic Planning, Client Relationship Management, Leadership, Budget Management, International Relations, Foreign Affairs, National Security, Special Operations, Fundraising
Daniel Elkins has been a guest on 1 episode.
October 7th, 2022 | Season 2 | 21 mins 52 secs

america, belief, bible, christianity, churches, communication, education, faith, family, freedom, god, help, heroes, history, hope, lifestyles, military, politics, saving america, truth, vision, warriors

Daniel Elkins Chief of Staff for the Independence Fund shares with the listeners you can help heroes of America. In this story Daniel will tell you the importance of your contributions and efforts as you recognize those who have been wounded for their service to protect our freedom. Don't miss this opportunity where you can be a hero for another hero.