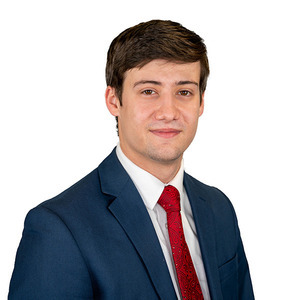 Andrew W Greene
Special guest
Andrew Greene has served the conservative cause faithfully for many years. As a teenager, he became involved in conservative politics through his county party, working with candidates and campaigns, maintaining membership in the North Carolina Federation of College Republicans, joining the North Carolina Federation of Young Republicans, and working for the Leadership Institute.
He began his journey into politics by joining Leadership Institute where he first served as a field representative serving all of North Carolina in the fall of 2019 and later transitioned to be a Regional Field Coordinator. During his tenure at the Leadership Institute, he started numerous conservative clubs on college campuses across the 13 states that he has managed at one time or another.
In addition to his work with Leadership Institute, Andrew took on initiatives in 2020 to stand with law enforcement communities by leading a series of "Back the Blue" rallies across North Carolina in conjunction with Citizens for America and the BLEXIT national team. He is humbled to have been able to serve his state and so many other states through this work.
Through Students for America, Andrew's mission is to stand unshakably for Judeo-Christian, conservative, and pro-American values on our college campuses as he is certain that through this mission, he and so many other young leaders can make a positive impact on generations to come.
Andrew W Greene has been a guest on 1 episode.
October 6th, 2022 | Season 2 | 31 mins 38 secs

america, belief, bible, books, christianity, churches, college, communication, education, faith, family, future, god, help, history, hope, lifestyles, missions, politics, students, truth, universities, vision

An amazing interview with Andrew W. Greene the founder, and President of Students for America. Listen to Andrew's story and what led him to start this organization to connect college students all across the nation with other Christian college students building faith that needs to be built in these times.